 Our Family Garden Nursery in Kabwe
Come and visit our nursery for garden plants, advice, inspiration and fresh air. We are open Monday to Saturday, 7am to 5pm. Our friendly staff are committed to making your visit a pleasurable and rewarding one.
We now stock an exciting range of plant seeds.  Our fresh, quality seed will give your sowing the best possible chance of success.
We ship all over Zambia!
Cacti and Succulents
Thrillers, Fillers, and Spillers
Succulents come in many unusual shapes, forms and interesting colours.  Cacti and succulents make stunning displays for your houseplant collection. Larger species are used as outstanding landscaping plants for rock gardens or may be grown in large containers.  Succulents store water in their thick fleshy leaves and stems and therefore require only modest amounts of water and fertilizer.  They do need abundant light. Most species are slow growing and with the right care will thrive for years.  They make exciting and unique gifts for any occasion from housewarmings to birthdays
ON SALE THIS MONTH – SEPTEMBER
Queen Palm (
Syagrus Romanzoffiana

)

These Queen Palms are all 2 m and taller.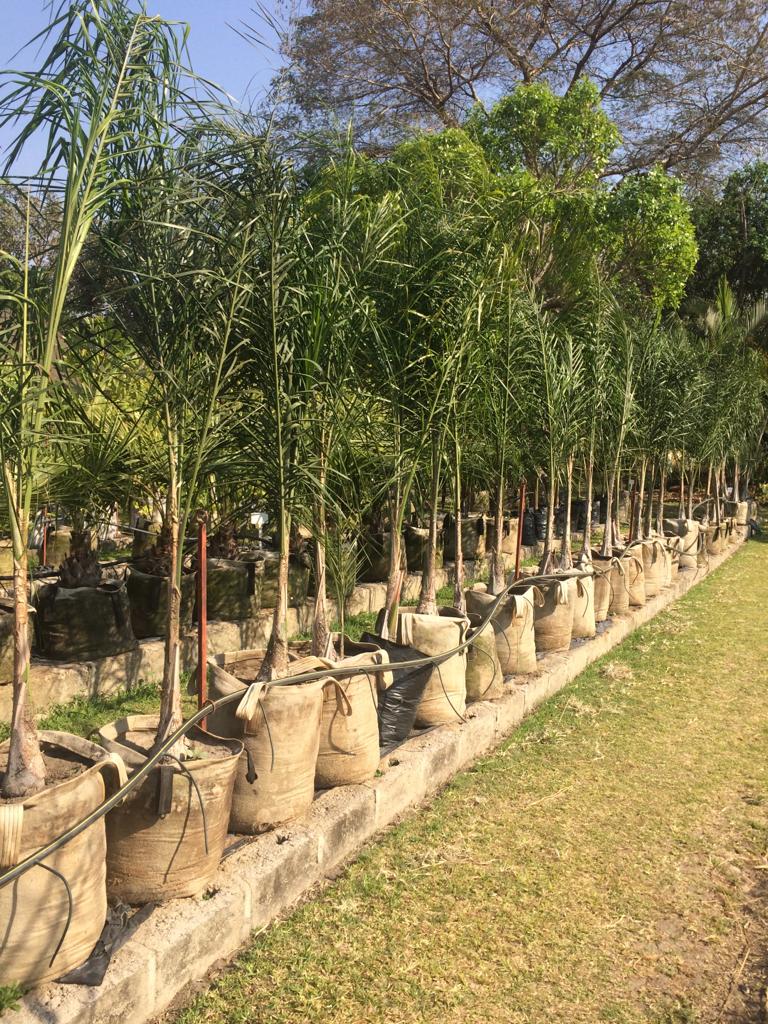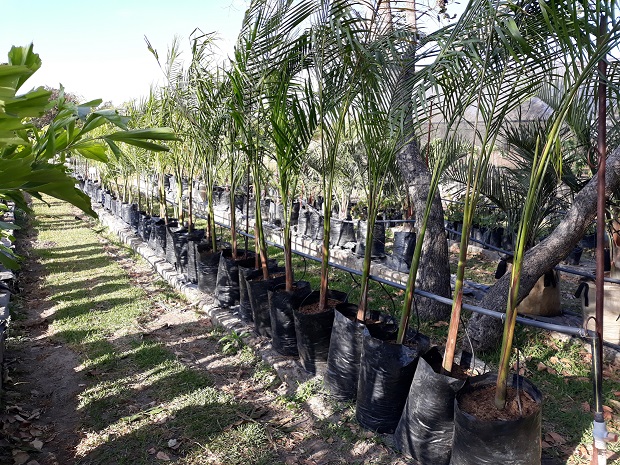 Feathery bright green leaves, single trunk with a smooth grey bark.  One of the most popular palms in tropical and subtropical climates because of its beautiful appearance and low maintenance.
Full sun, Average water
Fast growing, 10 -15 m tall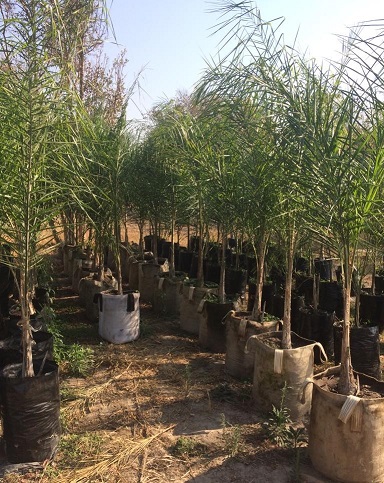 See our new and unique varieties all thoroughly trialed in our own test gardens.  These are chosen as the top performers in each trial to help ensure your satisfaction
Johannesburg Garden Club Rose
Floribunda Rose. A neat evergreen shrub,  huge bunches of small, soft coral-pink, single blooms covers the shrub in flushes throughout the season, perfect for use in landscape design, spectacular when planted en masse, very suitable for growing in pots, lovely cut-flower
Full sun, average water, well-draining rich soil, add a mulch to protect roots against heat and drought, very suitable for growing in tropical regions, 1 m tall and wide
40 cm plant in a 5 litre bag
K100
Holmskioldia sanguinea (Chinese hat plant)
Vigorous, woody shrub, long arching branches that can be tied and trained to trellises, evergreen if watered during winter, orange to deep red, nectar rich, tubular flower, in flower for many months, pruning after flowering  will stimulate more flowering and keep the shrub in shape, notable for attracting many birds, butterflies and bees
Full sun, average water, drought tolerant, compost-rich, fertile, well-draining soil
60 cm plant in a 5 litre bag
K50
Trees have supported and sustained life throughout our existence. They have a wide variety of commercial and practical  uses and provide wonderful benefits for both humans and the natural environment. They fulfil our food, fodder, timber, shelter, fuel, fibre and medicinal needs.
Everything you need to keep your garden looking its best year round. Inventory changes daily, visit us often to see new additions.
Self-Catering Guest Cottages
You can now stay over at Palm Farm Nursery. Whether you're traveling and just need a quick and easy stopover or staying for a few nights – Kick off your shoes and relax 
Rest for weary travelers
Our self-catering accommodation is the ideal stop-over choice with fast and easy access to town for shops, restaurants and government offices, and yet far enough out to secure a quiet, peaceful rest in nature.  All units are fully equipped with everything that is needed for a comfortable and happt stay.
Time For A Getaway
Escape from the stress of your busy life to a really peaceful  and relaxing place where you and your family can spend quality time together. We have a lush network of trails all over the farm, a haven for bird watchers, and large shady gardens where you can sit and read your favourite book in peace.
Book Now – WhatsApp Marian at +260 97 3213479