 Our Family Garden Nursery in Kabwe
Come and visit our nursery for garden plants, advice, inspiration and fresh air. We are open Monday to Saturday, 7am to 5pm. Our friendly staff are committed to making your visit a pleasurable and rewarding one.
Cacti and Succulents
Thrillers, Fillers, and Spillers
Succulents come in many unusual shapes, forms and interesting colours.  Cacti and succulents make stunning displays for your houseplant collection. Larger species are used as outstanding landscaping plants for rock gardens or may be grown in large containers.  Succulents store water in their thick fleshy leaves and stems and therefore require only modest amounts of water and fertilizer.  They do need abundant light. Most species are slow growing and with the right care will thrive for years.  They make exciting and unique gifts for any occasion from housewarmings to birthdays
We now stock an exciting range of plant seeds.  Our fresh, quality seed will give your sowing the best possible chance of success.
We ship all over Zambia!
Get the best deals here! Save cash and fill your garden with our beautiful plants on sale! Enjoy the discount and remember to check back every month for new deals.

Dwarf Poinsettia
Availabe in
Red and Pink
K100 per plant in 4 litre plant bag
Showy large, brightly coloured floral leaves or bracts, long bloomtime from autumn through winter and into ealry spring, makes a good indoor potplant
Rich well-draining soil, full sun to partial shade, medium water needs. Very easy to grow, good resistance to pests and diseases
This dwarf variety grows 1,5 m tall by 1.5 m wide, prune after flowering season to encourage a full, compact  form and neat shape
Exciting New David Austen Rose in stock now.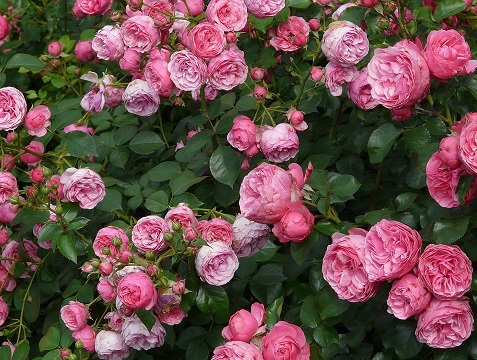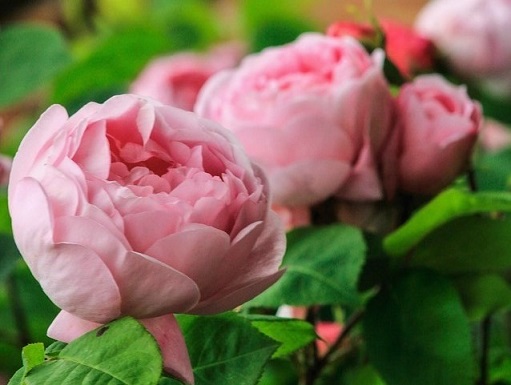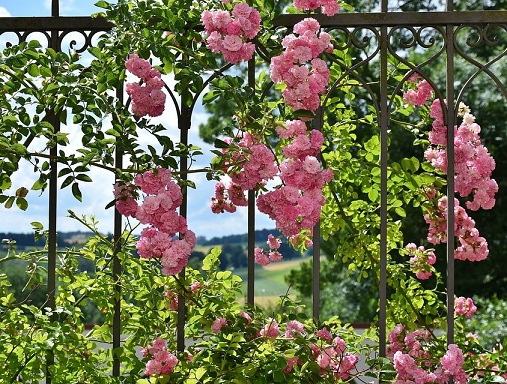 Rosa 'Constance Spry'
A tall English Climbing Rose Bred by David Austin
Large, dense, pink blooms, very fragrant, strong myrrh-like scent, vigorous, upright growing habit, can be grown as a shrub rose or as a climber, perfect for planting against fences or walls, good disease resistance, may be used for fresh-cut flowers,
Favours full sun but can tolerate some afternoon shade, prefers fertile, loose, acidic soil, moist but well-draining, drought will reduce the number of flowers.  A good layer of mulch will help to retain moisture and regulate soil temperature.
K100  per plant in a 5 litre bag
We deliver plants to Lusaka once a month. Collection point is in Manda Hill parking area, right under the Home Essentials shop under the roof. We do not deliver large plants; those will have to be collected from the nursery. Send us a WhatsApp with your order. Delivery cost is K25 per plant in a 5 Litre bag and K15 per plant in smaller bags. Only those orders which have been paid in full will be loaded to go to Lusaka. WhatsApp 0978723616 to order
Trees have supported and sustained life throughout our existence. They have a wide variety of commercial and practical  uses and provide wonderful benefits for both humans and the natural environment. They fulfil our food, fodder, timber, shelter, fuel, fibre and medicinal needs.
Everything you need to keep your garden looking its best year round. Inventory changes daily, visit us often to see new additions.
Self-Catering Guest Cottages
You can now stay over at Palm Farm Nursery. Whether you're traveling and just need a quick and easy stopover or staying for a few nights – Kick off your shoes and relax 
Book Now – WhatsApp Marian at +260 97 3213479
Rest for weary travelers
Our self-catering accommodation is the ideal stop-over choice with fast and easy access to town for shops, restaurants and government offices, and yet far enough out to secure a quiet, peaceful rest in nature.  All units are fully equipped with everything that is needed for a comfortable and happt stay.
Time For A Getaway
Escape from the stress of your busy life to a really peaceful  and relaxing place where you and your family can spend quality time together. We have a lush network of trails all over the farm, a haven for bird watchers, and large shady gardens where you can sit and read your favourite book in peace.
Book Now – WhatsApp Marian at +260 97 3213479