Shop online for quality seeds to start growing your garden.
We offer heirloom, open-pollinated,  non-GMO seeds with no chemical treatment of any kind.
  See all garden seeds here. 
One of the most enjoyable projects any of us can do is to grow our own garden from seed.  It is less expensive than buying established plants, requires little equipment, and is a fun way to grow a wide variety of plants.  Sow larger seeds directly into the soil and smaller seeds in containers
We stock an exciting range of plant seeds.  Our fresh, quality seed will give your sowing the best possible chance of success.
We ship  to anywhere in Zambia!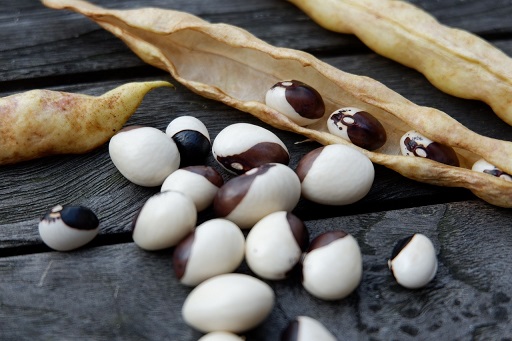 Fresh seeds guaranteed
As small-scale seed breeders, we guarantee our seeds as fresh at the time of purchase. Our Seeds are freshly harvested right through the year.  Seed packets are always filled with fresh seeds from the current year's crop to ensure the best germination rates.
Each seed packet is stamped with an expiration date at the back. Although there is no exact expiration date for seeds, the dates on seed packets are good guidelines to know when your seeds are getting old.  Seeds can still be planted after the expiration date especially if you practice good seed saving techniques to extend the life of your seed.  Most seeds will last way past their expiration date if kept in a cool, dry and dark place.
Excellent quality
Most of our seed is produced by us on Palm Farm, some are bought in from local growers.  We never buy and re-sell mass produced seed.
NONE of our seeds are patented, PVP, proprietary hybrids (F1), or genetically modified (GMO).
At harvesting we select only the most vigorous plants with the best fruit and flowers as parents for the next year's crop. All our varieties are field tested each year to evaluates our varieties for best taste, hardiness, good germination and more.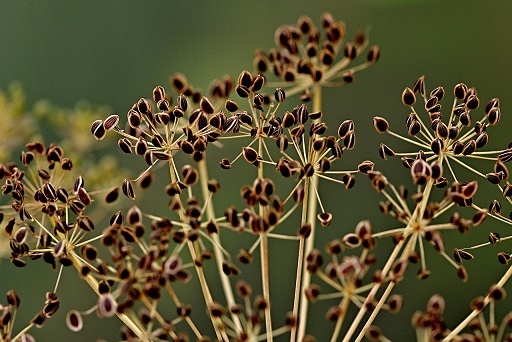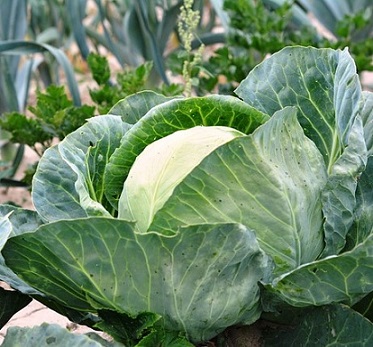 Adapted to Local Conditions
Our purpose is to improve people's self-sufficiency and independence by producing seeds that will not only survive but thrive in this part of the world. Seeds produced here in Zambia have the advantage of being well adapted to the local climate, pests, soils and other conditions.  This means that the seeds you buy from us will grow successfully in your garden.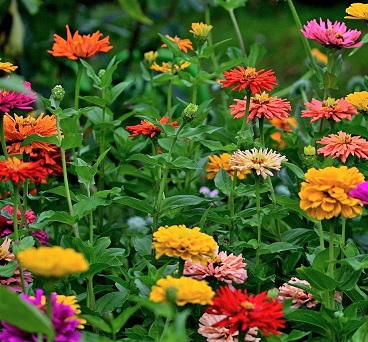 Harvesting 
After harvesting we dry seeds promptly to prevent deterioration. Drying reduces the moisture content of the seed to the recommended levels for storage and packaging. Drying seeds not only increases longevity in storage, but also prevents attack by pests and pathogens. Dry seeds then go through the threshing and cleaning processes. Seeds coming from the field usually contain undesirable materials which must be removed carefully .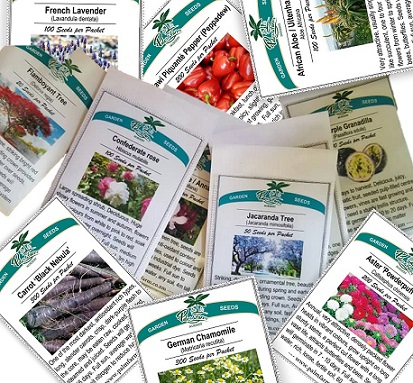 Packing Process
After cleaning seeds are graded and weighed for packaging and labelling.  An expiration date is stamped at the back of each seed packet. Packets are sorted by type in labeled containers for storing in a cool and dry place. 
Seeds from each batch are taken out for field-testing.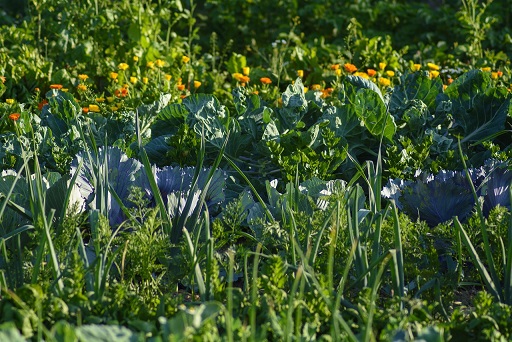 New Varieties
We are constantly testing new varieties of vegetables, herbs and flowers for uniformity, stand, high yield, drought, heat and pest tolerance, and long shelf-life.  Varieties that do not perform satisfactorily are rejected after two trials.
Most of our locally grown varieties are so well-adapted to our area and have been shown to outperform imported seed, enabling gardeners to produce an abundance of good tasting, fresh food, and flowers, twelve months a year.